Save $$$ Everyday!
Join Limelight Legends Rewards for FREE and start Saving $$$ Everyday!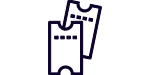 Discounted Tickets*
Every Movie, Every Session, Every Day!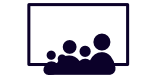 Earn Free Movies
Redeem points for free tickets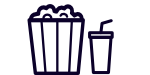 Candy Bar Offers
Save on your favourite treats
How to Earn Points
Earn points by watching movies and on your food & drink purchases

Traditional Ticket*
100 Points

XD Ticket*
150 points

Lounge Ticket*
200 points

Food & Drinks
10 points per $1 spent
Redeem points
Redeem points on free movies and food and drink discounts

$5 Off Food & Drink*
500 points

Free Traditional Ticket
1000 points

Free XD Ticket
1500 points

Free Lounge Ticket
2000 points
Apps are the new cards!
Download our Limelight Cinemas App & scan your digital card each visit to earn and redeem points.